30 days to go and still no plan for families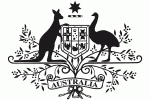 Angie Bell MP
Shadow Minister for Early Childhood Education
Shadow Minster for Youth
MEDIA RELEASE
30 days to go and still no plan for families

01 June 2023
The countdown is on for families looking to access early childhood education, with the Government today admitting they don't know how many families will actually be better off come July 1.
From next month, many Australian families will be scrambling to try and find places for their children, or access extra days so they can return to work or study.
There have been numerous media stories in recent weeks regarding families languishing on waitlists and having to pull their children from care due to room closures, linked to current workforce shortages.
And yet, it is clear the Albanese Government isn't doing anything to address those issues.
When asked today in Senate Estimates how many educators would be required for the increase in children from 1 July, and how many educators the sector is currently short, Department of Education officials admitted they didn't know.
"We don't have that specific number at this point in time but we are working to develop it."
When asked how many centres would need to cap the number of children in their rooms because of the current workforce shortage, officials responded again, they didn't know.
"I don't think we will be able to Senator. I don't quite have the data sets at a centre level."
And when asked how many families will be unable to find care from July 1 because they can't access a place, officials again admitted, they didn't know.
"No Senator, again, I don't believe we would have the data set available to us to enable us to do that."
Education officials also admitted early childhood education fees will continue to increase, which in this cost of living crisis is not good news for families.
"One thing to note, fees will increase. They usually do increase year on year and CPI will definitely have an impact and influence on the size of those fee increases."
Shadow Minister for Early Childhood Education, Angie Bell MP, said the Albanese Government has set a ticking time bomb for families across the country, who were promised they would be better off come July 1 – but won't be.
"Today's revelations are just further evidence this Government hasn't done the work or due diligence on this policy, and will leave many families, educators and providers in the lurch in just under 30 days," Ms Bell said.
"Labor have had months to make sure there was a plan in place to address workforce and access – and they've done nothing.
"There will be many families across the country, including in regional, rural and remote Australia who will not be better off from next month, and already feel left behind by this Albanese Government."
After 12 months, it's clear the Albanese Government still has no idea what they're doing.
With early education costs rising 6.5 per cent in the last six months, Australian families deserve to know why they're always worse off under Labor.
[ends]