About Angie
Angie began her working life in retail sales and her journey took her to Griffith University Gold Coast Business School as a mature aged student. She has worked in every Australian state and territory as a workplace trainer and assessor and retail consultant for leading brands. Ms Bell worked across Australia as a small business development specialist and is the author of a marketing book that has helped many businesses reinvent their business models. The book remains part of the curriculum at Griffith University and the Copenhagen Business School (CBS) in Denmark.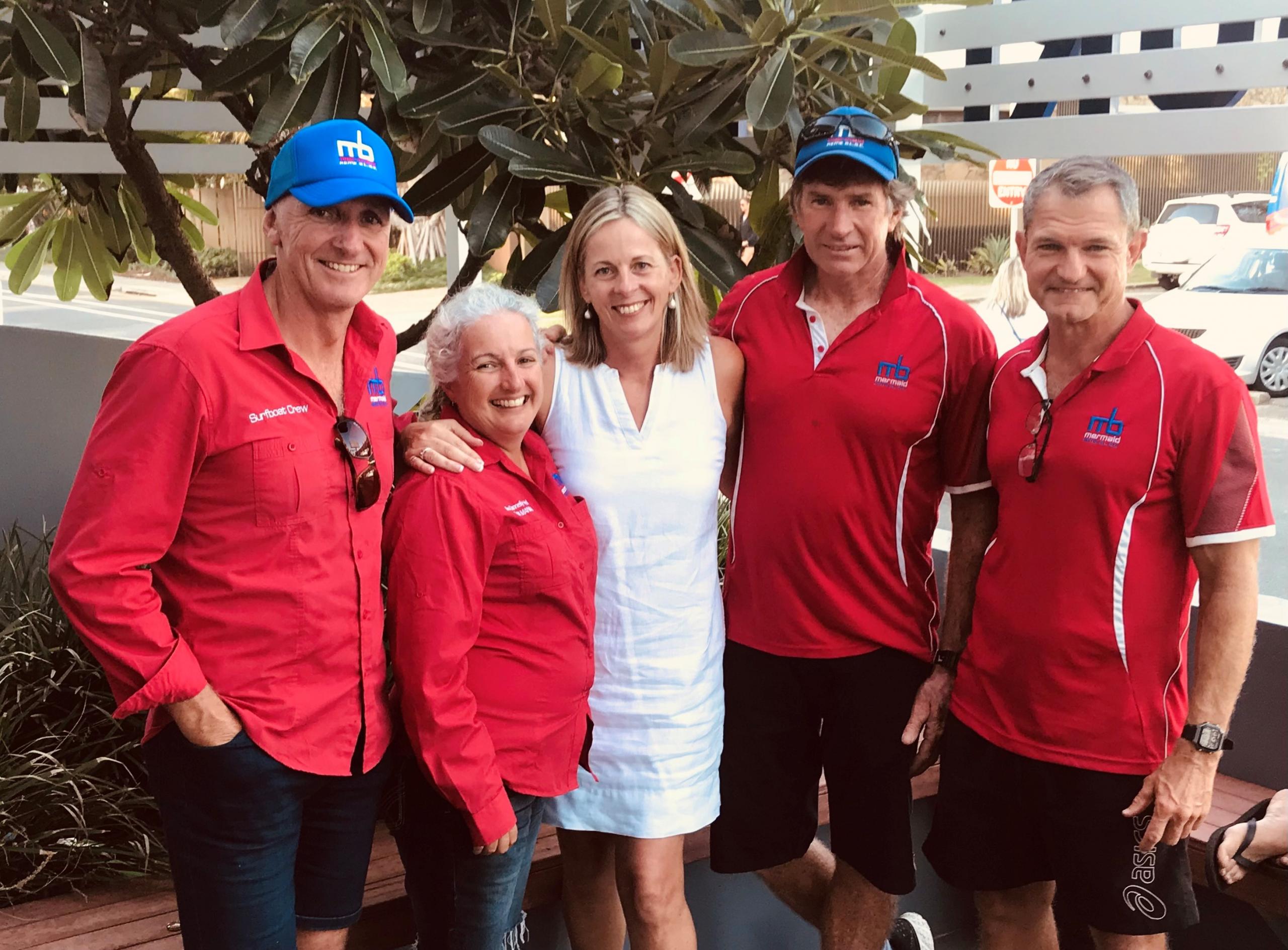 Angie joined Mermaid Beach A.E.M.E Surf Club in the early 2000's. Pictured above with Phil Chipman, President Annie, Wayne and Captain Pete, she earned a bronze medallion to become a surf lifesaver in 2014. Angie is grateful to her community for the journey that began at Mermaid Beach S.L.S.C. She is seen regularly at the club catching up with locals.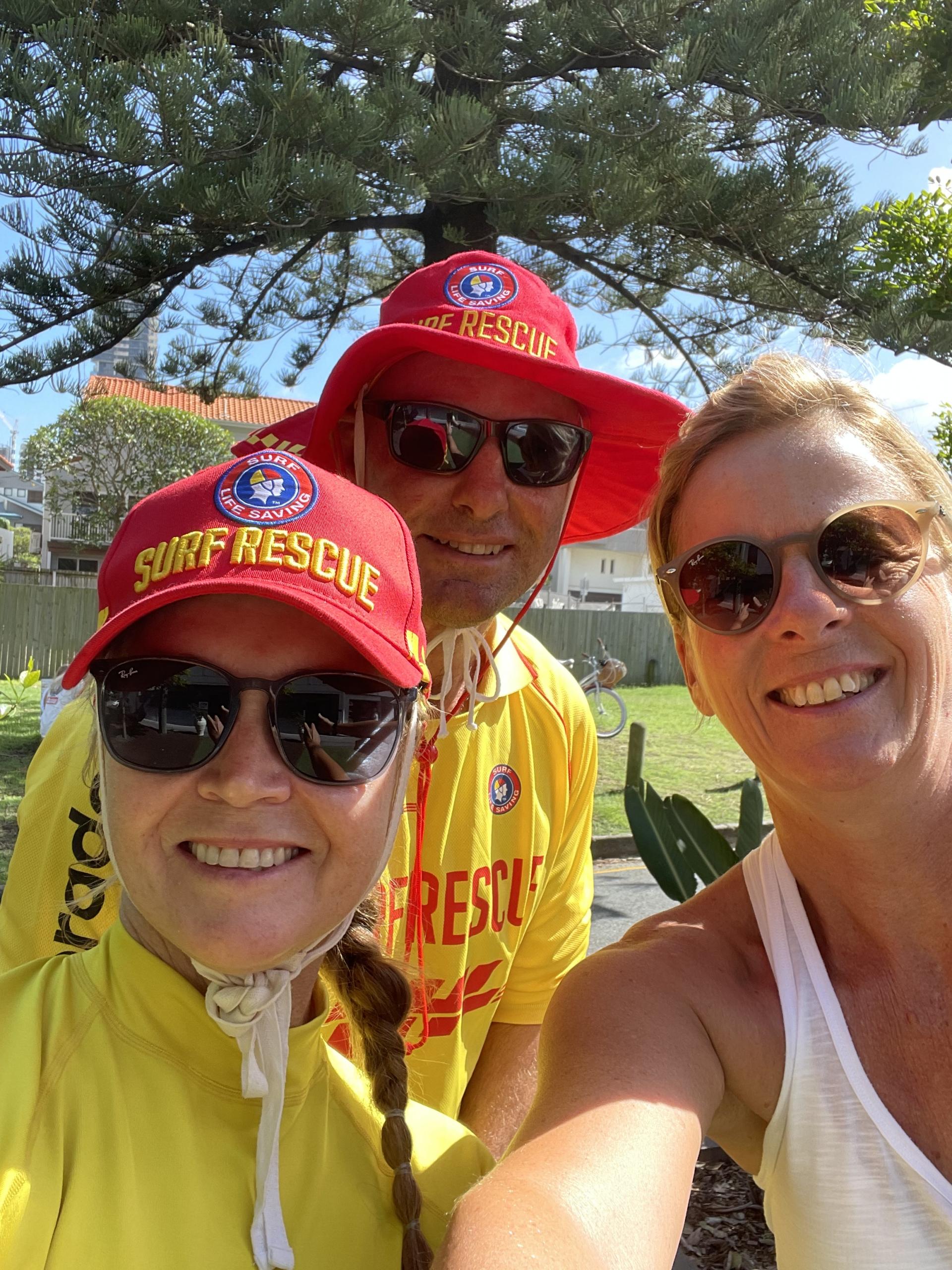 Ms Bell has been a leading figure on the Gold Coast in the response to the COVID-19 pandemic and has promoted and shaped its economic recovery. She championed COVIDSafe measures, worked with community leaders to form a community cabinet and convened the City Heart Taskforce (CHT)- the Gold Coast's only cross industry think-tank to unite local peak bodies across 11 key industry sectors.
Angie chaired the Reimagine Gold Coast 2020 and 2021 forums to steward local industry towards greater economic diversity in emerging sectors. She has successfully advocated for funding and delivery of numerous federal government programs in Moncrieff and across Australia to support families, protect jobs and promote economic growth.
As a past president of LNP Women in Queensland, she supports women in politics and is passionate about the preservation of the Liberal National Party values of reward for effort, equality of opportunity, freedom of association and the family as the building block of society.
In 1986 she was selected as a Rotary International Scholar to Denmark. She says it profoundly changed her life. In her early years, Angie attended the Elder Conservatorium of Music in Adelaide. Since then, she has performed as a professional saxophonist and vocalist including appearances with The Adelaide Connection, the late Don Burrows AO MBE, James Morrison AM and Wilbur Wilde. She played the Manly Jazz Carnival and more recently, before entering politics, she toured to Las Vegas, Hawaii and the Asia Pacific region.
Now in her 50s, Angie is a determined advocate for the heart of the Gold Coast and works tirelessly to achieve great outcomes for the local economy. She is a passionate Liberal advocate for the Arts.