Angie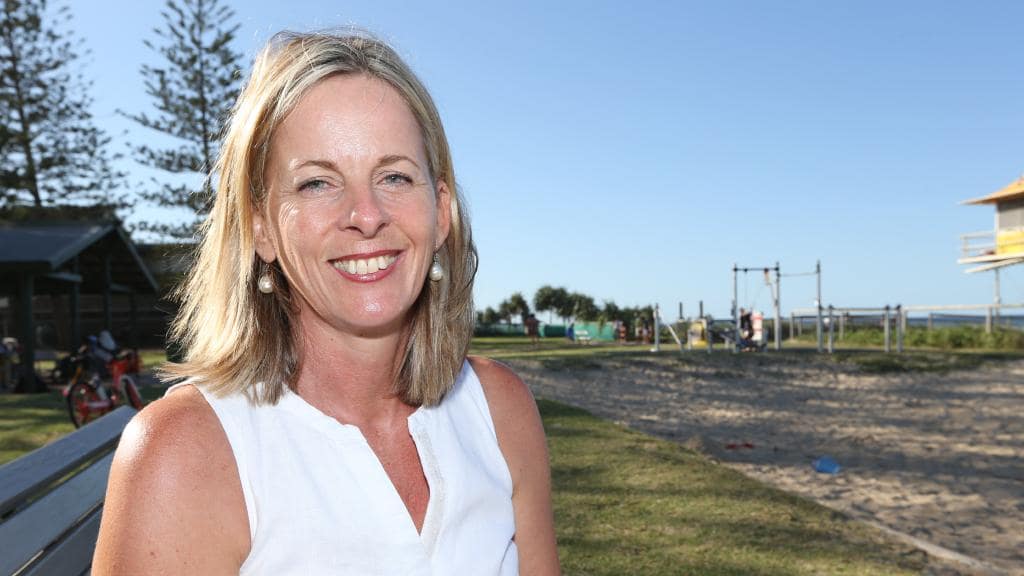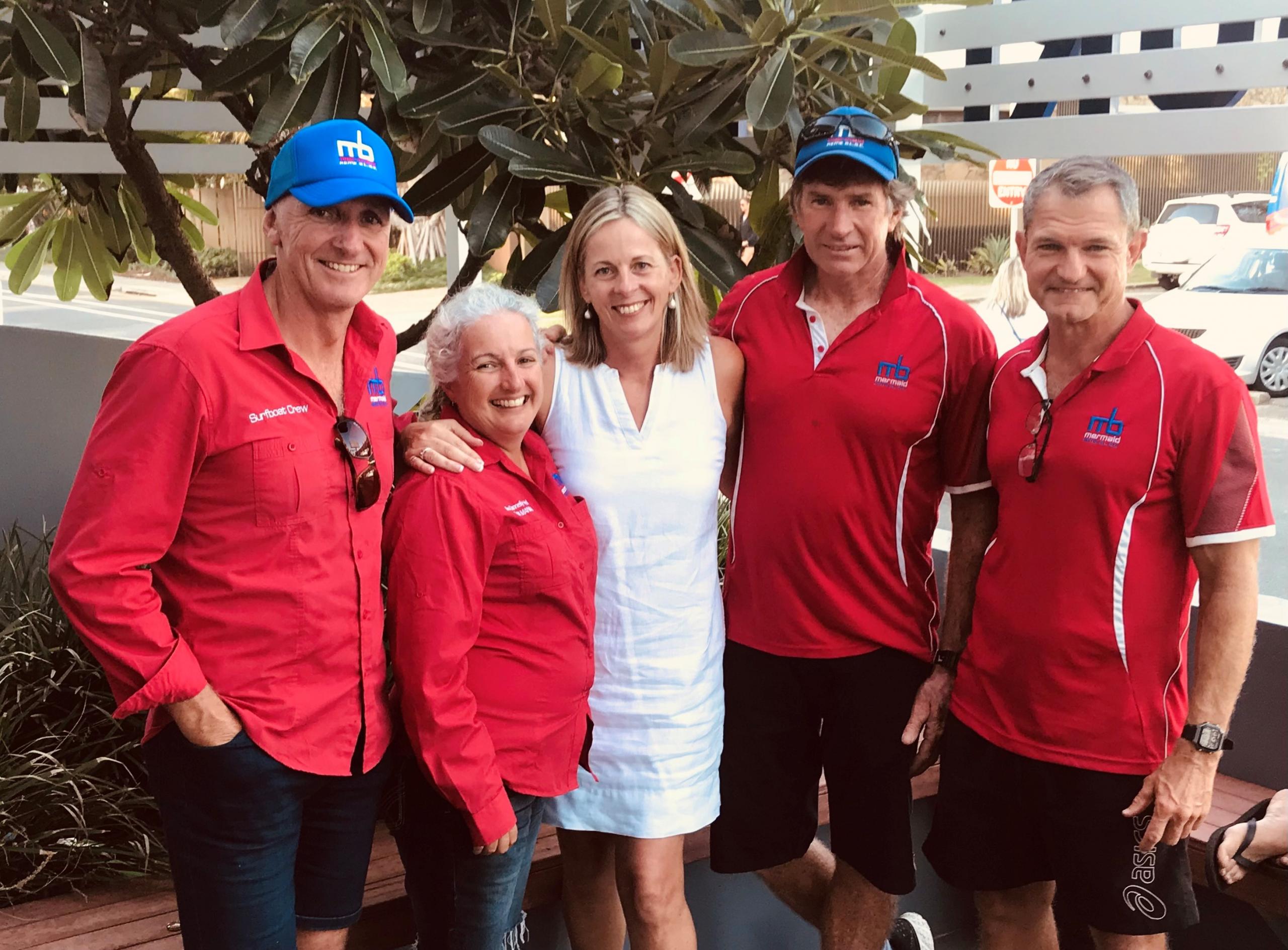 Angie with Phil, President Annie, Wayne & Captain Pete at Mermaid Beach AEME S.L.S.C where she earned a bronze medallion
Information about Angie
Prior to election as the Federal Member for Moncrieff, Angie worked across Australia as a retail consultant and business development specialist. She is the author of a marketing book that has helped many small businesses to succeed. Angie's thirty year career as a professional saxophonist included performances throughout the Americas and the Asia Pacific region.
As a past President of LNP Women in Queensland, she is passionate about the preservation of the Liberal National Party values of reward for effort, equality of opportunity, freedom of association and the family as the building block of society.
As a determined advocate for the people of Moncrieff, Angie listens to local stakeholders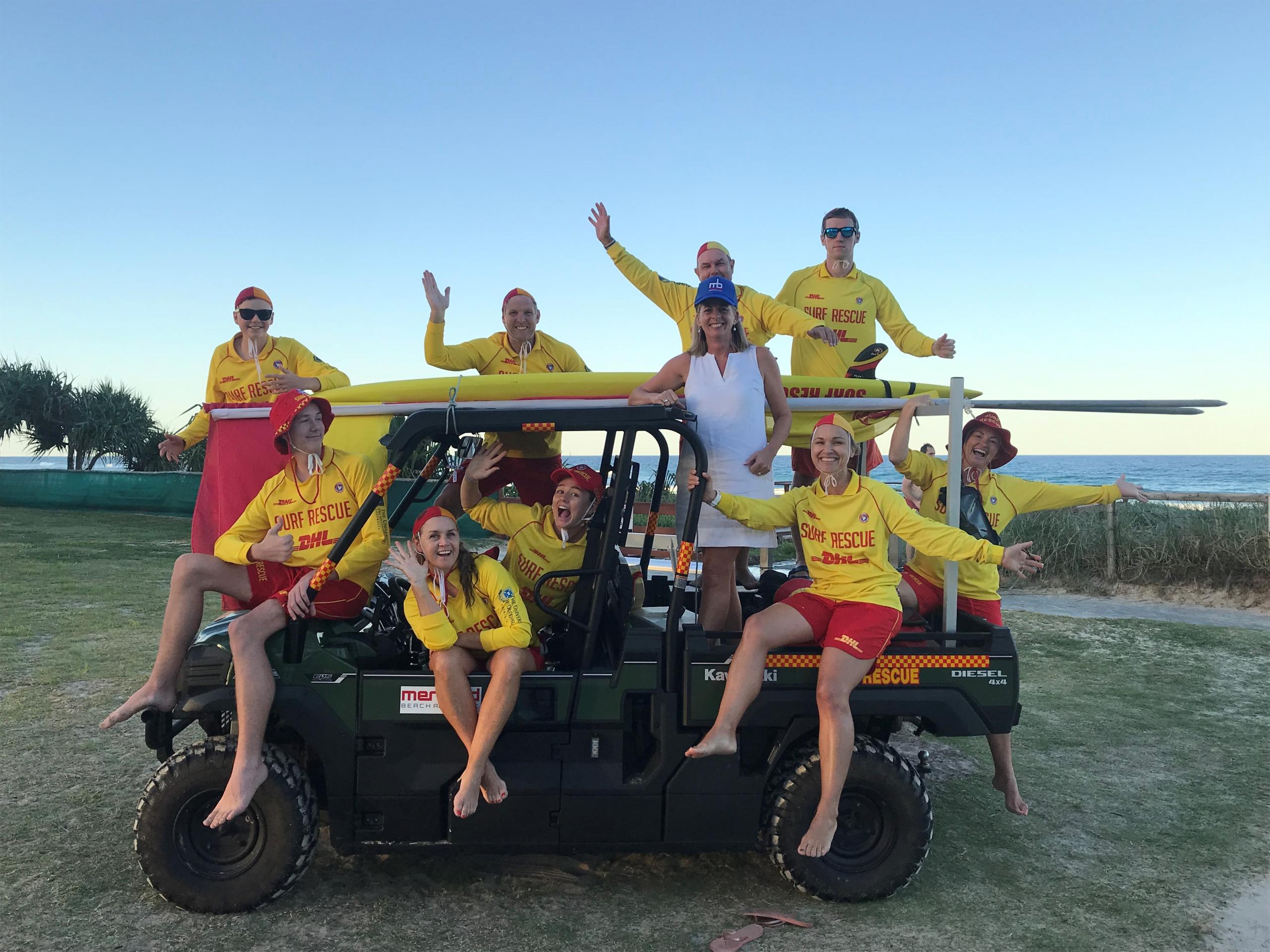 and works tirelessly to achieve great outcomes for the Gold Coast.
Ms Bell has been a leading figure on the Gold Coast in the response to the pandemic and promoting its economic recovery. She championed COVIDSafe measures, convened the City Heart Taskforce, chaired the Reimagine Gold Coast 2020 forum and Reimagine 2.0 in 2021, to steward local industry towards greater economic diversity. She has successfully advocated for the funding and delivery of numerous federal government programs in Moncrieff that support families, protect jobs and promote economic growth.