Angie Meets Regularly with Moncrieff Community Cabinet
The Moncrieff Community Cabinet was formed by Angie Bell MP as a response to the Covid-19 pandemic in March 2020.
The Member for Moncrieff said, "This is a group of dedicated individuals and leaders from across cultures and faith organisations who are at the front line of support for our local central Gold Coast community.
"The purpose of the Cabinet is to ensure that the community is informed as quickly as possible on Coronavirus updates, and that I remain aware of social issues and the dynamic needs of our community".
The group initially met fortnightly on a phone hook-up and continues to meet regularly to report on their community programs, efficacy of federal government funding
programs and the changing needs of the local community.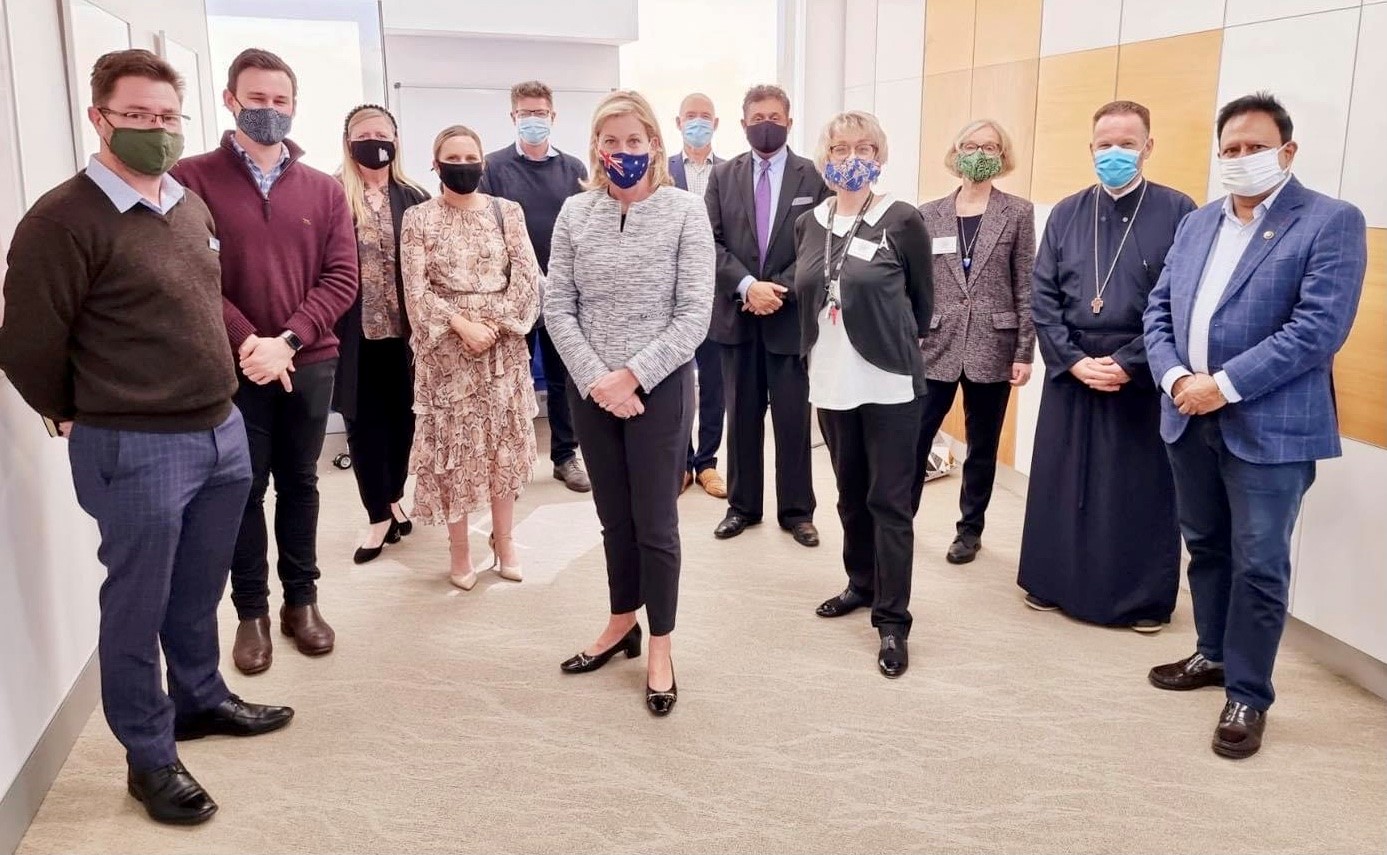 The Moncrieff Community Cabinet meets at the Office of Angie Bell MP, July 20 2021.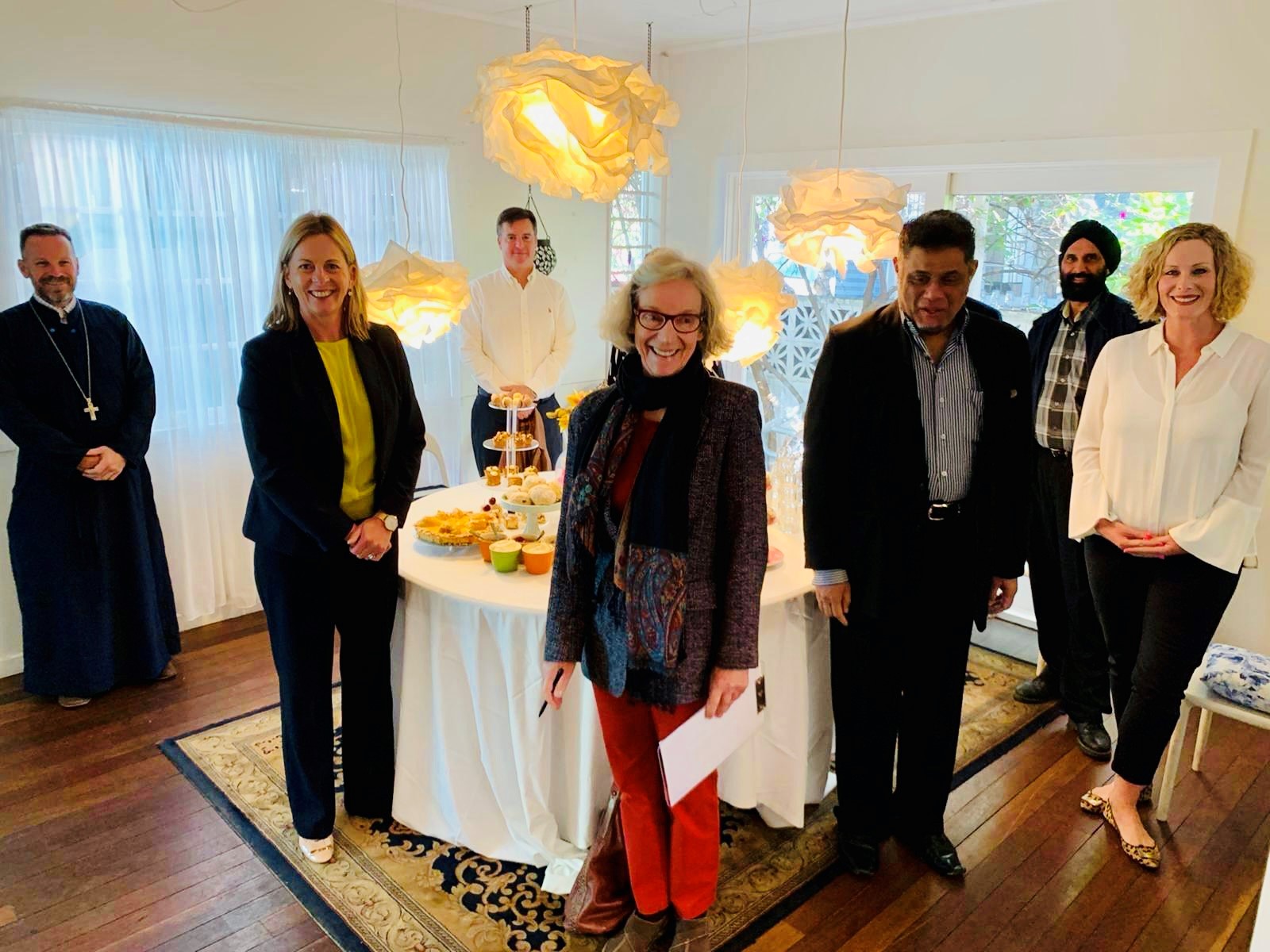 Angie Bell MP hosts a 'thank you' morning tea for the Moncrieff Community Cabinet at Bumbles Cafe in Surfers Paradise, 17 July 2020.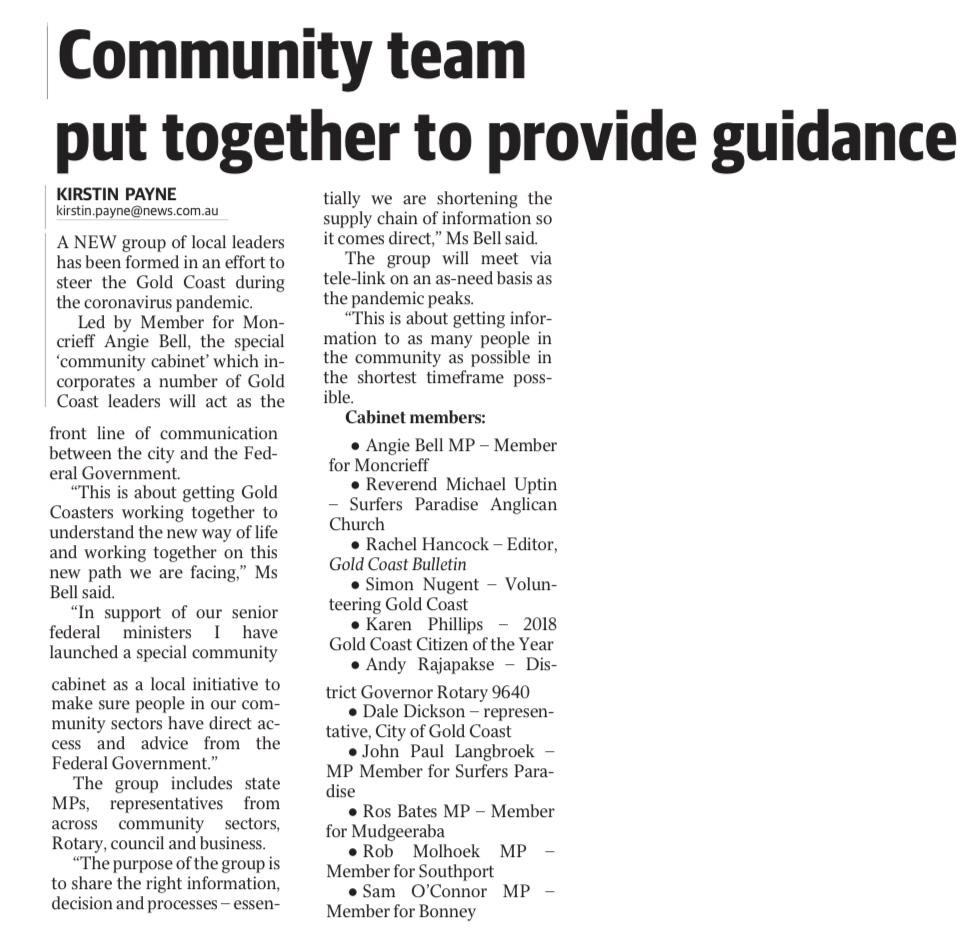 Gold Coast Bulletin, 21 March 2020.