Labor has no real plan to address early childhood sector concerns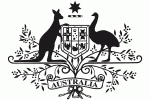 Angie Bell MP
Shadow Minister for Early Childhood Education
Shadow Minister for Youth
Federal Member for Moncrieff
OP ED
GOLD COAST BULLETIN
Labor has no real plan to address early childhood sector concerns
12 November 2022
The Albanese Government's Budget last month delivered nothing but disappointment to most Aussie households.
Nothing for cost of living, nothing for regional Australia and certainly not much for the Gold Coast.
The "centrepiece" of their Budget is $4.7 billion to expand childcare subsidies for Australian families earning up to $530,000 – which they say will increase women's workforce participation and bring early learning costs down.
The only problem with that statement is that the Government has done no real work to develop this policy and has no plan to address current workforce concerns or the decreasing levels of access for families.
Recent data suggests there are around 20,000 early educator vacancies across the country.
Goodstart Early Learning predicts an additional 9,000 educators will be needed on top of current vacancies under this policy come July 1, and yet Labor can't tell us where or how they plan to find those additional educators.
Centres are capping enrolments, closing rooms and asking children to stay home. I've spoken to families stuck on waiting lists, unable to work because there are no places or no services.
Labor is willing to spend $4.7 billion on early learning, and not a single dollar will go towards creating new places for children who need it most.
Many families in regional Australia and metro areas have no access to care – which begs the question, without educators and without access, how can this policy deliver for families and children?
What's the point of having lower out of pocket costs if you can't get your child a place in care?
Labor has no plan to address this and it's clear they're just making this up as they go along.
The last time Labor were in Government, child care fees skyrocketed by 53% in just six years.
We know that they can't manage money – which means when this policy blows out – because it will, they'll come after your money to pay for it.
The Coalition has a strong record when it comes to early childhood education.
Under us, investment doubled to $11 billion, 280,000 more children were in early childhood education and women's workforce participation was at an all-time high of 62.3% (May 2022) compared to 58.7% when Labor last left office.
We believe you should be able to choose how you care for your children and whether you use formal or informal arrangements – it should be your choice.
While we have serious concerns about whether this policy will deliver all the things Labor promised it will – we will not stand in the way in supporting working families who need it most.
Labor said it had a plan. Its Budget shows there is no plan.
With early education costs set to rise, Australian families deserve to know if they will really be better off under Labor.