Labor's child care bill leaves educators and regions behind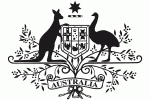 Angie Bell MP
Shadow Minister for Early Childhood Education
Shadow Minister for Youth
Federal Member for Moncrieff
Labor's child care bill leaves educators and regions behind
27 September 2022
The Albanese Government has finally unveiled their centrepiece child care policy – $4.5 billion and it won't deliver a single additional child care place for Australian families.
Labor's policy continues to be light on detail and doesn't address workforce concerns or the rising number of families stuck on waiting lists.
A third of Australian families live in a child care desert and without additional investment to increase access, many families will be unable to find places for their children.
Shadow Minister for Early Childhood Education, Angie Bell, said Labor's legislation does absolutely nothing to increase access to care for families, especially those living in regional, rural and remote Australia.
"Centres are capping enrolments and educators are already overworked and stressed. The Government's legislation will only put further pressure on the early childhood education sector," Ms Bell said.
"The Government clearly has no plans to increase access, no plans to address educator's concerns and no plans to address rising fees.
"Australian families deserve to know if they will really be better off under Labor."
Today's legislation also includes nothing to address the increasing concerns being raised by early childhood educators.
Fees are set to skyrocket again under Labor, which will be another whack to many Australian families who are already facing rising cost of living pressures.
It's time the Government focused less on politics and more on a plan to ensure a strong economy that supports Australian workers and families.
-ENDS-