Light Rail Stage 3 Funding Announcement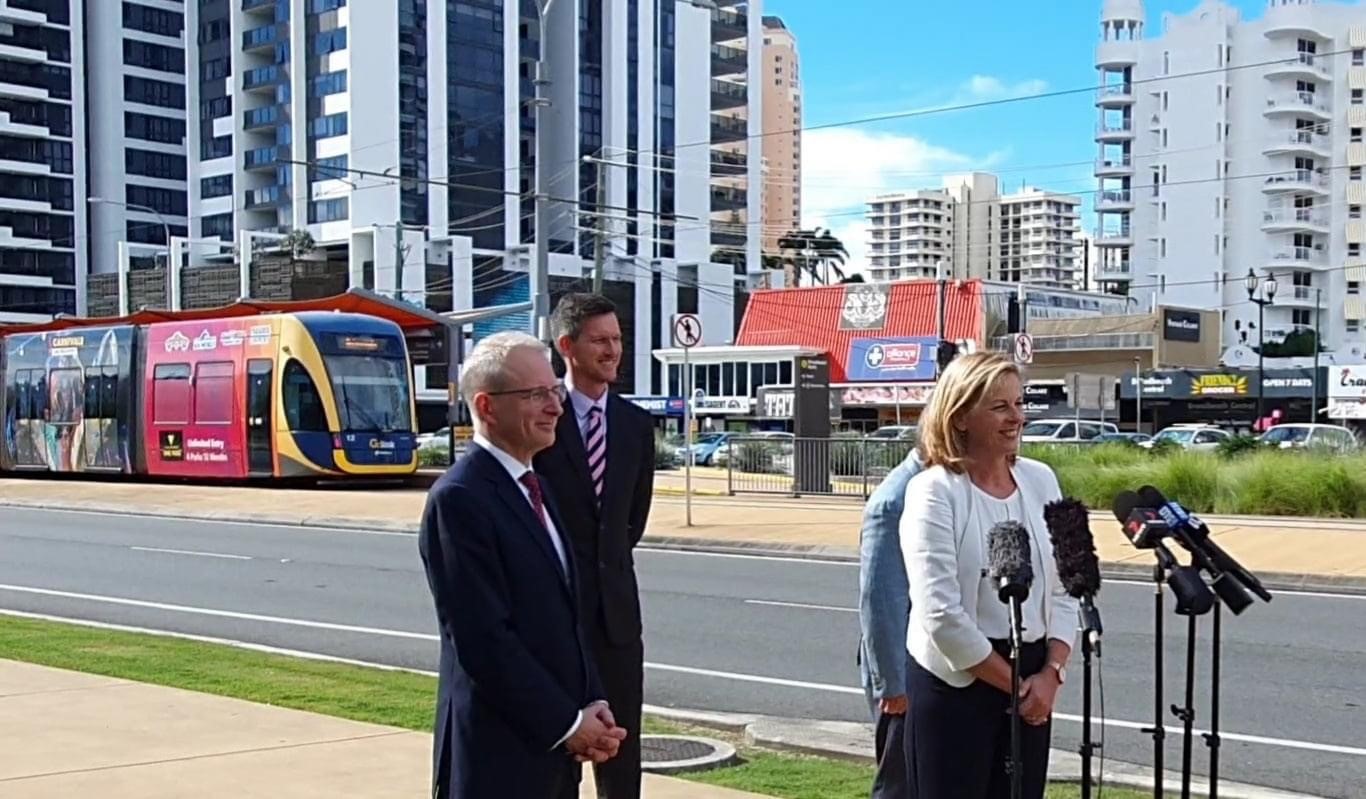 The Morrison Government will provide a $126.6 million funding boost for the Gold Coast Light Rail, boosting jobs, investment and transport connections across the region.Federal Minister for Communications, Urban Infrastructure, Cities and the Arts, the Hon Paul Fletcher MP, said the additional funding for Stage 3 of the project would help to ensure more Gold Coast commuters get home sooner and safer.
"This additional funding brings our total commitment to Stage 3 of the light rail to $395.6 million and demonstrates our Government's continued commitment to helping deliver what is the most significant transport infrastructure project ever carried out on the Gold Coast," Minister Fletcher said.
"This stage of the project is expected to directly support 760 jobs while also improving the speed, reliability and service frequency of the light rail system, and helping to further bust local congestion."
Federal Member for Moncrieff Angie Bell MP said Stage 3 of the light rail would help locals move around the city more easily, with the extension of the existing system by approximately 6.7 kilometres to the south, from Broadbeach to Burleigh Heads.
"Stage 3 is a critical project that will include eight new light rail stations, upgraded pedestrian and cycling facilities, and an upgraded bus and rail interchange at Burleigh Heads Station," Ms Bell said.
"Extending the previous, jointly funded Stage 1 and Stage 2 projects, which connect to the heavy rail network at Helensvale, this will provide better access to jobs, schools, shopping, services and recreational facilities."