TRANSCRIPT – ABC TV – CAPITAL HILL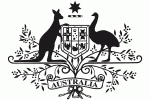 Angie Bell MP
Shadow Minister for Early Childhood Education
Shadow Minister for Youth
Federal Member for Moncrieff
TRANSCRIPT
ABC TV – CAPITAL HILL
23 November 2022
Subjects: National Anti-Corruption Commission, Labor's IR Bill
E&OE………………………………………….
HENRY BELOT:
It's time for our political panel, and joining us today is the Assistant Minister for Trade, Tim Ayres and we also have the Shadow Minister for Early Childhood Education, Angie Bell. Welcome both of you to Capital Hill.
ANGIE BELL MP:
Thanks, Henry.
HENRY BELOT:
Tim Ayres, I'll start with you. On everybody's favorite topic as well, industrial relations. We had this Senate report that's recommended some changes to the bill. One of them is excluding small businesses that have less than 20 staff rather than 15.
Is that a fair proposal?
SENATOR TIM AYRES:
The Government has indicated we're going to work through all of these issues with the crossbench. I'm not going to negotiate on the Minister's behalf on your program today. But I know that would be terrific viewing for your listeners, but it's pretty short term plan for me, I think. But we've certainly said we're keen to work with the crossbench to consider sensible amendments that don't undercut the sort of core purpose of the legislation.
This is really important legislation for Australia, fixing the better off overall test. Some of the other challenges that sit there in the bargaining system, dealing squarely with pay equity and gender equity in the workplace, and fixing our sclerotic and broken bargaining system. You know, we have to get more people in the collective bargaining system if we're going to lift wages and lift productivity.
HENRY BELOT:
Will it is the crossbenchers that this is ultimately going to come down to, David Pocock potentially, Jacqui Lambie as well, clearly they're not happy at the moment. We've got two extra days of sitting in the Senate. Are you indicating that the Government's willing to meet them halfway on a few of these things, that it's not take it or leave it?
SENATOR TIM AYRES:
Well, the government's going to keep working with the crossbench. There's a lot of goodwill to work through the issues there. But you know, the international evidence here is overwhelming, 18 out of 26 of our OECD counterparts have multi-employer bargaining sitting in their system. It is a core part of not just their workplace relations strategy, but their macro-economic strategy because it delivers less unemployment, higher employment, higher wages, higher productivity and more cooperative workplaces.
Now if we're going to deal with the big challenges of some of these sectors, like the sector that Angie works in, in child care, the idea that the skills challenges and all those sorts of problems are going to be dealt with in child care, low pay, all these challenges are going to be dealt with, with the existing enterprise bargaining system is fanciful. But what do
HENRY BELOT:
Well, what do you think on this Angie Bell? I know the Coalition has been very critical of this, but let's just go to that proposal that's been put forward by the Senate committee, increasing the amount of people in the businesses for it to be excluded, 20. Is that a fair figure for you? Is that the right balance?
ANGIE BELL MP:
Thanks for the question, Henry. Tim, what I would say to what you just said is that the government should have spoken with small business before putting this bill together, and it's clear that the Albanese Government has not done that. Yesterday in Question Time, we asked the Small Business Minister, who's supposed to be the champion for small business. We asked her to name one business that she had spoken with and she failed to do so.
This government has not spoken with small business, small business do not understand the ramifications of this bill, this freight train that's coming towards them. It's going to cost them. The costs have now come out, it's going to cost them more than $14,000 just to sit at the bargaining table for a small business and $75,000 for a medium sized business. Just to be part of the bargaining that is heading towards a small business right now.
This is going to really impact hundreds of thousands of small and family businesses across this country. We have had 40 years of stability here…interrupted.
HENRY BELOT:
Let me just pick up you on one thing I know some of those figures might be disputed by Senator Ayres as well, but why is it then that the Council of Small Business gave some initially approving noises when this legislation was first proposed after the Jobs and Skills Summit?
ANGIE BELL MP:
It is interesting you should ask that. I spoke with the Chairman last night at a dinner about that and what COSBOA did was agree to talk about it. There was an agreement to discuss it. COSBOA has since withdrawn their support, as has very many other organisations, peak bodies across the country, including the ACCI, the Chamber of Commerce, the Minerals Council is another one, that do not support these changes to industrial relations, which will take us back to the 70s and 80s.
HENRY BELOT:
I'll take you back to that figure. What is a small business? Is it a business that has less than 20, is that fine for you?
ANGIE BELL MP:
Well, in the legislation, it's 15. So, a headcount, and for a start small businesses don't talk about headcount. This is not sheep and cattle we're talking about, this is families across the nation. We talk about FTEs, full time employees and that is the count, that's what the Labor Party should be looking at in terms of how they define the count. They need to actually define what that is and we don't think 20 is enough. We think it should be 100 or even 200 to exclude small and medium businesses.
HENRY BELOT:
We've got a couple of issues to cover as well, but I'll just put that to you. One of the things, as well, that Angie Bell mentioned there. Why wasn't this put to the Australian people during the election campaign before they voted?
SENATOR TIM AYRES:
Well, we squarely put the issue of wages and the bargaining system on the agenda, and this is this is the right thing to do for the system.
HENRY BELOT:
Not multi-employer bargaining.
SENATOR TIM AYRES:
There won't be universal agreement, that's for sure. It's industrial relations. There will be a highly motivated ideological scare campaign coming from the Liberals and Nationals on this question…
HENRY BELOT:
Is there a reason why you want to get it through before…interrupted.
SENATOR TIM AYRES:
Sensible people should not be engaged in it. It is completely ignorant of the facts…interrupted.
ANGIE BELL MP:
What does that mean, sensible people should not be engaged?
SENATOR TIM AYRES:
…completely ignorant of the of the problems in our in our enterprise bargaining system and our collective bargaining system. It's designed to create a scare campaign to frighten Australian businesses, but the evidence again is very clear.
HENRY BELOT:
But what about small businesses (INAUDIBLE). Are we saying they are not being sensible?
SENATOR TIM AYRES:
There is already a specific exclusion from some provisions of the ACT for small business. So that's sitting there in the legislation. The Senate will work through those questions over the coming weeks. But the principles really important here, the international evidence is overwhelming, higher wages, higher productivity, lower unemployment, higher employment, more workplace cooperation. I mean, which bit of that don't we want in the system?
Now the Australian system, what it has delivered for the last 10 years, Angie says stability, what it's delivered is declining real wages. It's forced people off the collective bargaining system, either on to the minimum rate, or in a situation where they can't bargain for higher wages. That's the problem. We can't leave the system as it is because it's holding Australians back.
HENRY BELOT:
I think everybody can agree that wages have been stagnant for a very long time, the disagreement is how to get them moving.
SENATOR TIM AYRES:
Yeah, we've got to fix the system.
HENRY BELOT:
Let's talk about another big issue in Parliament, the National Anti-Corruption Commission. The government introduced some amendments on this as well. Angie Bell, is that making you more inclined to support this legislation
ANGIE BELL MP:
What I would say is that we do, of course, support a corruption commission, but we want to make sure that there are no double standards for unions versus the rest of those who will be open to this corruption commission, in terms of the AFP in terms of NDIS workers and aged care workers, who will all be scooped up in this. Yet, John Setka and the unions have been carved out in Section 12 and 14 of the bill. You can go and have a look at it, and it clearly defines and carves out the unions from being scooped up in there.
We want to make sure there's no double standards. We also want to make sure that there are no political appointees in terms of the commissioner.
HENRY BELOT:
Which is something the Greens want as well, so you are on a ticket with them.
ANGIE BELL MP:
We want to make sure that there aren't any political scalps taken through this process. We want to make sure that integrity and honesty is delivered through the government, through the Parliament, through our nation. We certainly want to make sure that there are no opportunities for political scalps in terms of who they appoint.
HENRY BELOT:
And Senator Ayres very briefly because we've got to get both of you to question time as well. Public hearings, we're still hearing from former judges, transparency experts who want them, very briefly, why can't that be the case
SENATOR TIM AYRES:
Well, I'm pretty convinced by Mark Dreyfus, argument here, I have to say. The state systems, by and large have the same framework for determining when a public hearing is in the public interest or it's necessary for an investigation. There are really solid reasons why all interviews don't have to be public because they there is a risk to investigation.
The framework that's been adopted here grapples with that reality and I think leaves those decisions in the hands of an independent Commissioner, and it's going to be the Commissioner's responsibility to determine whether or not investigations go backwards in time, who is the subject of investigations. We're not going to politicise that process by framing up the acts that it includes and excludes different categories. What we need is a return to confidence and faith in our democratic institutions, what politicians do, what public servants to, after a pretty shoddy five years.
HENRY BELOT:
Senator Ayres we're gonna have to leave it there, unfortunately. But thank you very much for your time and Angie Bell, thank you very much.
ANGIE BELL MP:
Thanks for having me.
[ends]