TRANSCRIPT – MORNINGS WITH RICHARD PERNO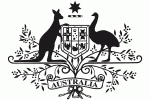 Angie Bell MP
Shadow Minister for Early Childhood Education
Shadow Minister for Youth
Federal Member for Moncrieff
TRANSCRIPT
MORNINGS WITH RICHARD PERNO
18 July 2023
Subjects: Early Childhood Education
E&OE…………………………
RICHARD PERNO:
We've got Shadow Minister for Early Childhood Education from the Liberal seat of Moncrieff in Queensland. Angie Bell is crisscrossing Tasmania. Why are you here Angie? Why are you here?
ANGIE BELL MP:
Good morning, Richard. Great to be back in Tasmania. Love Tassie, and the weather has greeted me of course as it does.
RICHARD PERNO:
Yes.
ANGIE BELL MP:
I've been coming here for 25 years, and I always look forward to actually cooling down a little bit coming south.
RICHARD PERNO:
I wish we could cool down the cost-of-living Angie.
ANGIE BELL MP:
Well, that's right and we're here speaking with educators and parents about early childhood education and the lack of access across Tasmania and many regional areas across Australia. I've been to regional Victoria, South Australia, Western Australia and of course in my own state of Queensland, talking about the lack of access and also the fact that the $4.7 billion that the Albanese Government has put into extra child care subsidy is not helping those nine million Australians who live in a child care desert. That's not to say nine- million Australians are trying to access early childhood education, but that's the population around the country who cannot access it, should they wish to.
You know, we're talking to local councils as well, meeting with Mary Duniam, we're looking forward to that, with the Waratah Wynyard Council and we're talking about what we can do as a Coalition should we come to government at the next election to help these families access early childhood education. Because at the moment out-of-pocket costs are up 6.5 per cent in the last eight months under the Labor Government.
RICHARD PERNO:
Yeah, but this problem with early childhood education didn't evolve in this current incarnation of government though did it Angie?
ANGIE BELL MP:
Well, it's been made worse.
RICHARD PERNO:
You were in power for a while. What did you do?
ANGIE BELL MP:
Well, out-of-pocket costs were down under the Coalition Government. We made the biggest reforms in 40 years to early childhood education. There were 1.2 million Australian children who could access early childhood education under us. We had some good results for families in terms of their out-of-pocket costs.
Under the Labor Government in eight months, 6.5 per cent increase in out-of-pocket costs for parents, and it's getting worse. We've had reports, Richard, from around the country where centres are putting prices up and the extra childcare subsidy, $4.7 billion in taxpayers' money is vanishing into thin air. So, the Albanese Government has no plan for this. They're making a bad situation worse with the inflationary pressure that's put into the economy with this funding, so there's a better way.
RICHARD PERNO:
The importance of childhood education Angie, can't be underrated, can it? It's so important.
ANGIE BELL MP:
Absolutely. The first 100 days of a child's development is very, very important for motor skills, for social skills, for the way they learn and play based learning, all that sort of thing. Very, very important for a child's development.
RICHARD PERNO:
So, if you could wave a magic wand, what are you pushing the government, the Albanese Government to do at this stage?
You say next election, you come in and magic will happen, but between now and then it's going to be pain, isn't it, for those parents who are looking for childhood education?
ANGIE BELL MP:
Well, absolutely it is pain. The biggest problem across the sector right now is workforce Richard, and that is that centres cannot run at capacity because they cannot fill the ratios required in their centres to look after young children and in terms of teachers and educators. So, we have centres across the nation who are running at 60-70 per cent capacity. So, building more centres, at the moment, is not the answer either.
The problem is mainly with workforce, and then also finding flexible ways for parents to have more choice about what they do with their children when they go to work. They're having to go to work, they need to go to work to make ends meet. To pay the mortgages that have doubled in the last 12 months under the Albanese Government.
So, we're talking to parents, educators, local councils about solutions to the problem and how we can assist should we come to government the next election.
RICHARD PERNO:
It's going to be a lot of hurt between now and then.
Educators don't grow on trees though, do they Angie? You're going to have to train them up.
ANGIE BELL MP:
Well, that's exactly right, and you also need teachers in centres as well, and they need a bachelor's degree. The educators need to now have a Certificate III in order to work in a centre.
So, it is a multi-layered problem, it's complex. Of course, each state government has their own regulatory body as well as the national framework, so it is a complex area. We're looking at how the Coalition can deliver more choice and more flexibility for Australian families.
RICHARD PERNO:
Angie, I'm interested in what parents are telling you. What are they saying to you? I just have to keep my kid at home and not go to work. Is that the scenario?
ANGIE BELL MP:
Absolutely, and as we travel around the country we're having parents at roundtables in tears, crying their eyes out because they simply cannot go to work. They've studied, many of them are doctors, their health workers, their ambos, so they are professionals who cannot go to work because they cannot access a place in child care, or there is no child care in the area in which they live.
That's really sad because we also have skills gaps in this country where we cannot service local communities. We have the know how already there Richard, but they can't go to work because they can't get anybody to look after their children.
RICHARD PERNO:
Oh gee, it sounds dire, but you say nothing can be done now. Isn't there anything we can do now?
ANGIE BELL MP:
Well, what can we do under the Albanese Government? They're not putting any money to building centres in regional areas. They're not looking at ways to improve the flexibility of choice for families. They're simply throwing $4.7 billion of taxpayer money at extra child care subsidy for families who already have access, and that's not fair for those families who don't have access.
RICHARD PERNO:
So, you're crisscrossing Tasmania with that kind of news, but if anything doesn't resolve, it's only we have to wait till next election? Nothing can be done? Nothing in Parliament?
ANGIE BELL MP:
Well, at this stage, you know, we supported extra child care subsidy to help parents with their out-of-pocket costs Richard, but in this environment, economically, those extra dollars are starting to vanish out of parent's pockets. They're not actually getting to parents. So as centres are increasing their fees, they're capping their enrolments because they can only run at certain capacity, and that money is vanishing into thin air.
RICHARD PERNO:
Yeah, I know. You'll be touring Tasmania. You'll also be I guess, putting your hat on as Minister for Youth. We could talk about that Angie Bell, who is the Federal Member for Moncrieff, Shadow Minister for Early Childhood Education.
ANGIE BELL MP:
Absolutely.
RICHARD PERNO:
You're going to have so much evidence by the time you leave the Apple Isle, you'll be drunk with stuff by the time you get back to your seat of Moncrieff. There's a long way to go and I think you're going to see more tears around tables of parents who say we just can't afford it. It's just no good. We're going to keep our kid at home. It doesn't look good.
Try and bring a brightness to your part of Tasmania. Angie Bell, appreciate your time this morning. Let's talk again. It's such an important thing.
ANGIE BELL MP:
Thanks very much.
RICHARD PERNO:
You've got to get your kids to school early to get them socialised. That's part of it all, anyway, isn't it, Angie?
ANGIE BELL MP:
That's exactly right, and I'm looking forward to touring this part of Tasmania with local member Gavin Pearce and of course, Senator Wendy Askew as well in the next few days.
RICHARD PERNO:
Alright, try and enjoy your stay. Thank you, Angie.
ANGIE BELL MP:
Thank you. Bye bye.
[ends]