TRANSCRIPT – SKY NEWS – AM AGENDA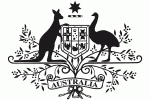 Angie Bell MP
Shadow Minister for Early Childhood Education
Shadow Minister for Youth
Federal Member for Moncrieff
TRANSCRIPT
SKY NEWS – AM AGENDA
29 September 2022
Subjects: Child care
E&OE………………………………………….
DANICA DE GIORGIO:
Well, 96 per cent of Australian families will pay less in child care from July next year under new reforms introduced by the government, but is making it cheaper getting to the bottom of the core issue in the sector. Both the Greens and Coalition have raised concerns over the $5 billion package, fearing it doesn't address the key crisis of workforce shortages in early education.
Joining me now live is the Shadow Minister for Early Childhood Education, Angie Bell. Thanks for joining us this morning. Labor says this legislation ensures no family is worse off. Do you agree?
ANGIE BELL MP:
Good morning Danica, thanks for having me on the show this morning. We've had a look at this legislation, it came into the house on Tuesday and we have some very real concerns around as you mentioned, the workforce issues and the lack of plan for workforce now, which is in crisis.
We also have major concerns in terms of access for families across regional Australia, more than 30 per cent of families currently in Australia live in a child care desert and 50 per cent of those are in regional and remote Australia, the other 50 per cent are actually in outer metro areas. There's nothing in this Bill that will address the child care deserts and thin markets as they're known across the country for families.
We're not convinced that it will provide one extra place. It's a $4.5 billion package revised down from $5.4 billion, and we're not convinced that it's going to deliver one extra place for Australian families.
DANICA DE GIORGIO:
Okay, you mentioned workforce shortages. Why is there such a staff shortage, what's causing this?
ANGIE BELL MP:
It's a number of factors. Danica, obviously COVID was a factor, but workers across the sector also feel they're not being valued. They're being underpaid. That's what they're telling me in the roundtables that I've conducted around the country in the last more than 100 days. Those are their concerns. There are 7,000 job vacancies currently across the sector. Goodstart Early Learning have projected that they will require another 10,000 ECEs and ECTs. That is early childhood educators and early childhood teachers, across the sector in order to fill the demand that is going to be driven by this new legislation.
DANICA DE GIORGIO:
So in your view then, how can you attract more people to the sector?
ANGIE BELL MP:
This is a job for the Government in terms of what their plan is for workforce issues right now. The sector is under great pressure. The workers are tired, they're stressed, and we're seeing centres cap their enrolments because they're not able to meet their ratios already.
We have very deep concerns about the supply and demand area in this legislation in terms of the pressure that it will put across the sector.
DANICA DE GIORGIO:
You've been out there speaking though to early childhood educators, what are they telling you about how we can introduce more people into the sector or attract more people into the sector?
ANGIE BELL MP:
The sector, at their roundtables, have put a few ideas on the table, one of them is a retention bonus for workers. The other one is that the Government has agreed to pay for increases for aged care workers, and those workers in the early childhood education sector are concerned that they're being left behind by this Labor Government.
DANICA DE GIORGIO:
The ACCC has been tasked with looking into the cost of child care, is the problem that prices are too high?
ANGIE BELL MP:
The problem is that this legislation won't kick in until next July, and the ACCC inquiry is not due to come back until the end of next year. Families won't see the benefit of this legislation until down the road.
Now Labor could have brought this legislation forward. But they chose not to. They've kicked it down the road. They're using software upgrades as an excuse for not bringing forward, for not delivering on their promise to Australian families across the country. This is a typical case of not enough detail and not enough work.
They haven't done the modelling required on workforce participation in terms of women's workforce participation, which under the Coalition was at its highest at 62.3 per cent. Under Labor, last time it was 58 per cent. The Coalition's record stands that we've done a good job in the early childhood education sector, in terms of delivering extra places for Australian families. We delivered an additional 280,000 children into childcare under our reforms, the biggest reform package in 40 years Danica.
We are yet to see whether some of the childcare subsidy increases maybe lost, up to, perhaps half, to inflationary pressures. We have some very big concerns around this legislation. Of course, we want to see access for regional and remote Australians. Of course, we want to see further access for the most disadvantaged families and indeed Indigenous families as well across the country. We don't see that in this legislation.
DANICA DE GIORGIO:
But is there a problem with costing though, are child care centres price gouging?
ANGIE BELL MP:
Child care centres are considering increasing their fees across the nation. There are centres and groups that are considering that in anticipation of this legislation. There is a real risk that the increase, the $4.5 billion, perhaps half, could be lost to increases in fees. We're yet to see how effective this Bill will actually be. We do have some real concerns around that as a Coalition. We're looking at it and Party room, and we'll come to our position in due course.
DANICA DE GIORGIO:
Angie Bell, we do have to leave it there. Thanks for joining us.
ANGIE BELL MP:
Thanks so much.
[ends]