TRANSCRIPT – SKY NEWS NEWSDAY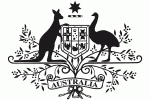 Angie Bell MP
Shadow Minister for Early Childhood Education
Shadow Minister for Youth
Federal Member for Moncrieff
TRANSCRIPT
SKY NEWS NEWSDAY

13 November 2023
Subjects: Early Childhood Education
E&OE…………………………
TOM CONNELL:
A new report has found a lack of regional child care services still has parents choiceless. The Parenthood report has revealed childhood education and care services are limited to non-existent in regional areas. That means children are missing out on educational, social and health benefits and parents, of course, many of them can't re-enter the workforce or can't get the number of days they want to. The report has called for change to back better access.
Joining me now the Shadow Early Childhood Minister, Angie Bell. Feels like we could have pulled that story from last year, the year before, the year before. Why is nothing changing?
ANGIE BELL MP:
Tom, I think things are changing. It's important to note that the Coalition Government took the childcare subsidy from $6.5 billion to $11 billion throughout the time that we were in government. Now the Labor Government has spent $4.7 billion extra in the next four years on the childcare subsidy, and has not delivered one new regional or remote childcare place. It's important to understand that.
TOM CONNELL:
What was the difference? In what way did the Coalition actually deliver more places, because haven't you just both increased the same subsidy?
ANGIE BELL MP:
We also put in place the Connected Beginnings program, and also the Community Child Care Fund, the CCCF it's known as, and of course, the Labor Government has committed to $500 million over the next four years for that. So we have improved the situation. However, $4.7 billion is a big hit, without any extra places in regional and remote Australia. I've been traveling around remote and regional Australia, Victoria, in Tasmania, and I've been listening to families, and I've heard their stories about not being able to go back to work and our children in the regions are missing out on early learning. So, it is important.
TOM CONNELL:
What is the consistent line on what's stopping people getting places, because you're speaking with people and knowing what issues is important, but also what about the centres? Is it workforce driven? Is that the main one?
ANGIE BELL MP:
It's access in regional and remote Australia. In some places in South Australia and many places around the country there is absolutely no access to early learning.
TOM CONNELL:
But is it centres getting the workforce? Is it finding people to do the job?
ANGIE BELL MP:
Well, there are no centres Tom in some of these regions. There's family daycare. There are other solutions, in terms of South Australia, which has Rural (sic) Care model, which is situated at kindergartens and the State Government actually pays for up to three staff in those locations. There are some solutions out there, some local councils in Victoria, Warrnambool, for example, are paying for centres. But when you say is the problem staffing, yes in those locations it is staffing because a new centre wouldn't actually make a difference because they're not running at capacity currently.
TOM CONNELL:
Right and a new centre somewhere where there isn't one, isn't opening up again because of that staff issue. We have got different amounts of Medicare rebate you get depending on whether you are regional or city. Is it time for something similar in child care, would that maybe change the ball game?
ANGIE BELL MP:
I am looking at flexible options for parents. It's important to note that parents and regional or remote Australia don't actually have a choice right now. I've been traveling listening to parents, listening to their concerns and really understanding the position that the sector is in. It's a multi-pronged approach. There's no silver bullet to this. It's local council, its family daycare, perhaps expansion of that, which of course is very useful in regional remote areas. It's a tricky problem.
TOM CONNELL:
But what about pay, because Labor came in and gave aged care workers a government backed pay increase? They once committed one to child care and I think that was the 2019 election, but that's no longer on the table. Is that needed? Would that be a game changer?
ANGIE BELL MP:
People that work in the sector, across the sector are advocating for that. That is currently before…interrupted
TOM CONNELL:
What is your view on that?
ANGIE BELL MP:
It's currently before the Fair Work Commission, that bargaining process. We'll see what happens out of that.
TOM CONNELL:
But of course, that's one process. The other option is for the government to just go this is needed. This is dire. This is a productivity measure. Let's just guarantee something that will shift the dial. What's your view on that whether that should happen?
ANGIE BELL MP:
It's before the Fair Work Commission right now. It's being bargained by the relevant union. So let see what the outcome of that is.
TOM CONNELL:
And then you assess whether maybe more assistance is needed?
ANGIE BELL MP:
Well, that's up to the government.
TOM CONNELL:
Yeah, no, but I mean, your view on it when the government makes a decision, and you're the Opposition, you say good call, bad call do this.
ANGIE BELL MP:
Let's see where the government comes to on that Tom.
TOM CONNELL:
Is there something more drastic needed because you increase subsidies, Labor does, you spoke about other programs and so on, but it just doesn't seem to significantly shift the dial. Something like a universal access, which has been put forward by various groups.
ANGIE BELL MP:
I think it's important that Australians understand the problem with access to early learning in remote regional Australia is simply pretty much about our geography versus our population. This is why it's such a difficult problem for our nation to come to terms with. In terms of universal access, we'll see what the ACCC comes up with in their recommendations, and we'll see what the government does with that.
TOM CONNELL:
There are areas though within cities and suburbs as well, it's not just the regional rural, so it indicates something else is going on as well.
ANGIE BELL MP:
That's right. It's about workforce and centres not being able to fill their ratios in their rooms because they don't have enough workforce. Therefore, we have long waiting lists in metropolitan areas as well.
TOM CONNELL:
So you've spoken about all the travel you've done around the country, is it fair to say this is an area that Coalition's looking at strongly? You've come up with a pretty deep and broad policy and, you know, try to attract votes and change the system here the next election?
ANGIE BELL MP:
We want to see more regional and remote families access early learning, and we want to see good outcomes for early learning, as well. We're working on how we can build in flexibility and choice for Australian families. That's important, that is the cornerstone of what we're looking at, and that's the work that we're undertaking.
TOM CONNELL:
Yeah. For anyone that is been trying to find a spot, I'm sure they're desperate for some sort of change. Angie Bell, appreciate your time.
ANGIE BELL MP:
Thanks Tom.
[ends]