Labor Fails to Deliver for Early Learning Sector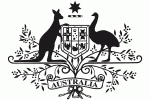 Angie Bell MP
Shadow Minister for Early Childhood Education
Shadow Minister for Youth
Federal Member for Moncrieff
LABOR FAILS TO DELIVER FOR EARLY LEARNING SECTOR
7 September 2022
Today is Early Childhood Educators' Day, and as educators gather around the country to call for better pay and conditions, the Albanese Government remains quiet on their promises for the sector.
Labor have been in government for more than 100 days but have provided no details on how they'll address current issues in the sector, including worker shortages and fee hikes.
Their union talkfest has delivered nothing for the early childhood education sector – even though the Minister previously claimed that it would.
Labor have also failed to provide further details on the ACCC price mechanism and Productivity Commission Review, which they promised would help alleviate pressures at the election.
Without addressing concerns from the sector, Labor's policy will put further pressure on workers, centres and families, which will lead to skyrocketing prices and a decline in quality care for children.
Shadow Minister for Early Childhood Education, Angie Bell, said the lack of detail from the Government should be alarming to families and the sector.
"With centres closing their books, their doors and asking families to keep children at home, many in the sector are concerned that Labor's policy will create further challenges for the sector," Ms Bell said.
"It's clear that during the past 100 days, Labor has been doing a lot of talking and not much listening."
While central to Labor's election campaign, legislation for cheaper child care has not been introduced to the Parliament and is delayed until July 2023.
Addressing the delays, Ms Bell said, "there's a strong chance any potential savings will be eroded by skyrocketing fees between now and July".
With early education costs set to increase under this Government, Australian families deserve to know if they will really be better off under Labor.
It's time the Government focussed less on politics and more on a plan to ensure a strong economy that supports Australian workers and families.
-ENDS-