TRANSCRIPT – ABC RADIO GOLD COAST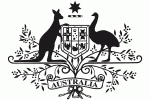 Angie Bell MP
Shadow Minister for Early Childhood Education
Shadow Minister for Youth
Federal Member for Moncrieff
TRANSCRIPT
ABC RADIO GOLD COAST

12 October 2023
Subjects: The Voice
 E&OE…………………………………………………………………………………………………
 JULIE CLIFT:
4 million Australians have already voted in The Voice to Parliament referendum. Millions of others are set to follow suit at the polls in just 48 hours.
Federal Member for Moncrieff, Angie Bell is also the Shadow Minister for Early Childhood Education and Youth. She joins you now. Good afternoon.
ANGIE BELL MP:
Good afternoon, Julie. How are you?
JULIE CLIFT:
I'm well! What's your stance on the referendum and why?
ANGIE BELL MP:
Well, the Prime Minister's voice referendum has already divided our nation which is very sad, and I think that there will be no winners actually on Sunday, regardless of what the result is.
I have a very heavy heart for Indigenous and Torres Strait Islander Australians because this referendum is not simply about recognition. I think that all parties and overwhelmingly, there's a majority of Australians that support recognition, but we're being divided by the Prime Minister's constitutional voice to the parliament, and it didn't have to be this way. So that's why I say with a heavy heart.
JULIE CLIFT:
So, is there a version of The Voice you would support?
ANGIE BELL MP:
Well certainly, I think the Prime Minister could have already legislated a voice and that is something that we've put to the Prime Minister. There's been a parliamentary committee that's looked at the wording of the referendum, and the chapter, the words in the referendum, to see if they could be changed, or if the question could be in two parts, or indeed, if The Voice could be legislated and the recognition enshrined in the Constitution.
I think all of those options were on the table by our leader, put forward to the Prime Minister, and he's refused them all. So, it didn't actually have to be this divisive. It could have been bipartisan, had the Prime Minister managed it better.
Overwhelmingly, Gold Coasters say to me that they don't support the risky proposal that the Prime Minister's put forward to the Constitution and the fact that it's dividing our nation – many Gold Coasters are very upset about that.
JULIE CLIFT:
What do you think of the debate? Has it been respectful in your eyes?
ANGIE BELL MP:
No, I don't believe it has been respectful. There have been moments during this debate that have been very disappointing. I think we've seen from the yes side, we've seen people like Marcia Langton, for example say, "well, if this doesn't get up, there'll be no more welcomes to country" and this sort of rhetoric. I think that there have been moments, and let's say from both sides…interrupted
JULIE CLIFT:
I was going to say that you'd have to say that's come from both sides, Angie Bell.
ANGIE BELL MP:
I think that's disappointing that we've seen that from any side. We should be able to have a respectful debate in our country about this referendum and it comes back to the fact that the Prime Minister really hasn't managed this well. His Indigenous Affairs Minister hasn't managed this well. I think that it falls firmly at their feet when we wake up on Sunday morning and have a divided nation.
JULIE CLIFT:
Angie Bell, Federal Member for Moncrieff, Shadow Minister for Early Childhood Education and Youth, thanks for joining me on ABC Gold Coast.
ANGIE BELL MP:
My pleasure. Thanks, Julie.
[ends]