Volunteers Grant 2022-23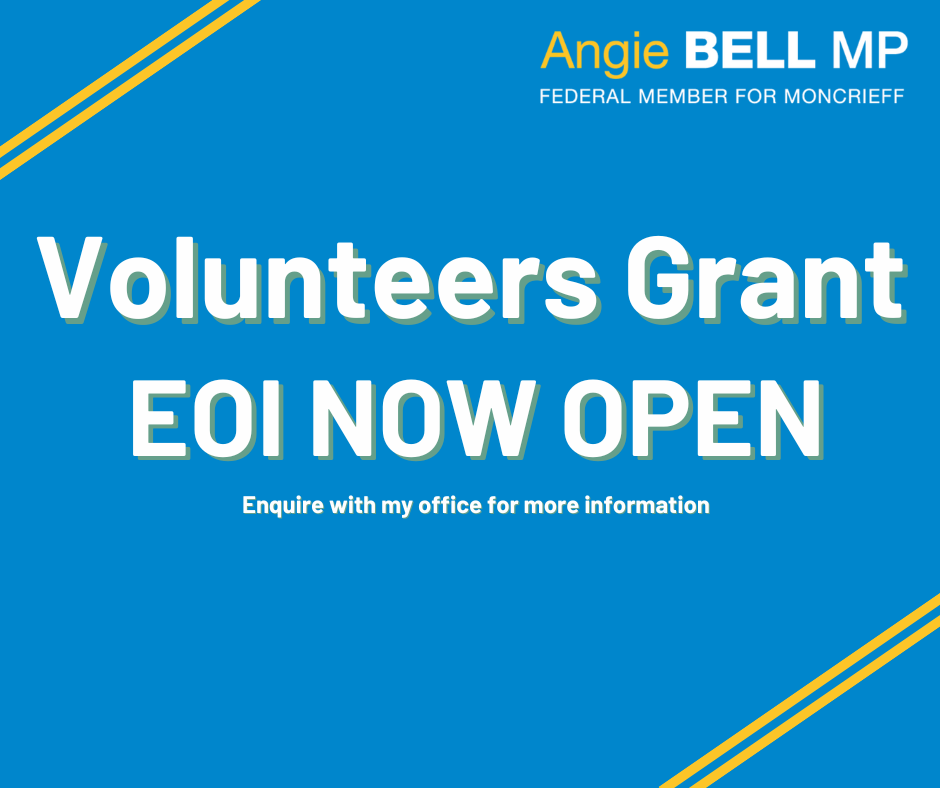 The Volunteers Grant aims to help community organisations support the efforts of Australia's volunteers, support the inclusion of vulnerable people through volunteering; and encourage, support and increase participation in volunteering.
Grants of between $1,000 and $5,000 are available to eligible not-for-profit community organisations. This funding can be used for activities including:
The purchase of small equipment
Transport costs of volunteers with a disability
Fuel costs incurred by volunteers
Training for volunteers
Background screening checks of volunteers
Promoting awareness of and increasing participation in volunteers and;
Adapting practices to support volunteers' safety in the COVID-19 pandemic environment.
As your local Member of Parliament, I am pleased to support the terrific work that your group undertakes to support our local community.
If you are interested in submitting an EOI, please complete the 2022-23 Volunteers Grant EOI Form and return to my office by COB Friday 23 September 2022. Please contact my office for a copy of the grant guidelines. The appendix includes a number of helpful examples.
Should you require further information or if you have any questions please contact my office on 07 5504 6000 or via email at [email protected].