Volunteers Grant 2023-24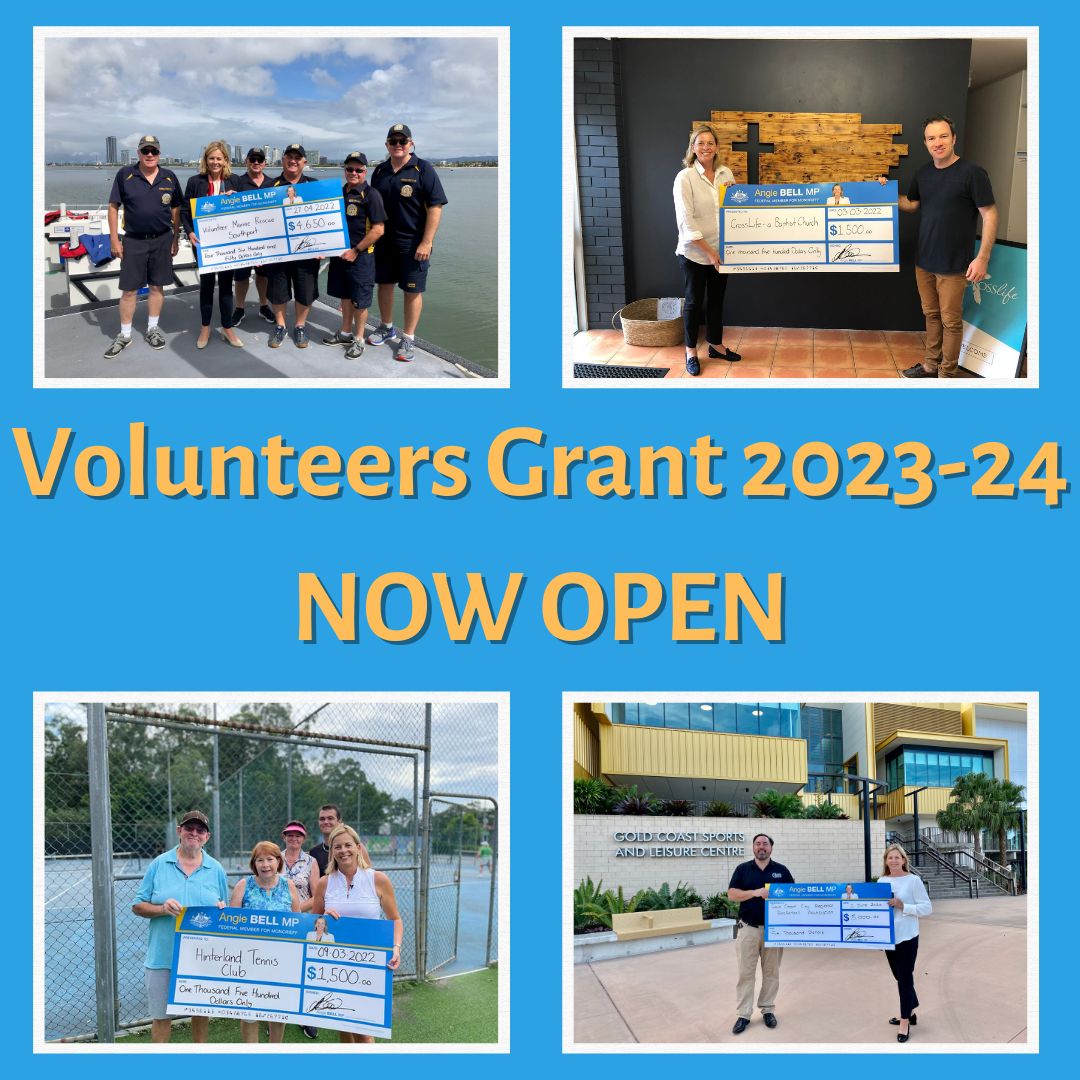 The Volunteers Grant aims to help community organisations support the efforts of Australia's volunteers, support the inclusion of vulnerable people through volunteering; and encourage, support and increase participation in volunteering.
Grants of between $1,000 and $5,000 are available to eligible not-for-profit community organisations. This funding can be used for activities including:
The purchase of eligible small equipment for use by volunteers
Contribute to volunteers' fuel costs, during the course of their volunteer work
Contribute to transport costs for volunteers with disability who are unable to drive
Assist with the cost of training courses for volunteers
Undertake background screening checks for volunteers
Conduct activities to promote awareness of, and increase participation in, volunteering opportunities
Adapt practises to support volunteers' safety.
Please refer to the Volunteer Grants – Grant Opportunity Guidelines for a full and comprehensive explanation of eligible activities. The appendix includes a number of helpful examples.
As your local Member of Parliament, I am pleased to support the terrific work that your group undertakes to support our local community.
If you are interested in submitting an EOI, please complete the Volunteer Grant – EOI Form and return to my office by 5pm, Monday 4th September 2023.
Should you require further information or if you have any questions please contact my office on 07 5504 6000 or via email at [email protected].