City Leaders Join Forces to Focus on Jobs, Skills and Industry at Reimagine Gold Coast 2.0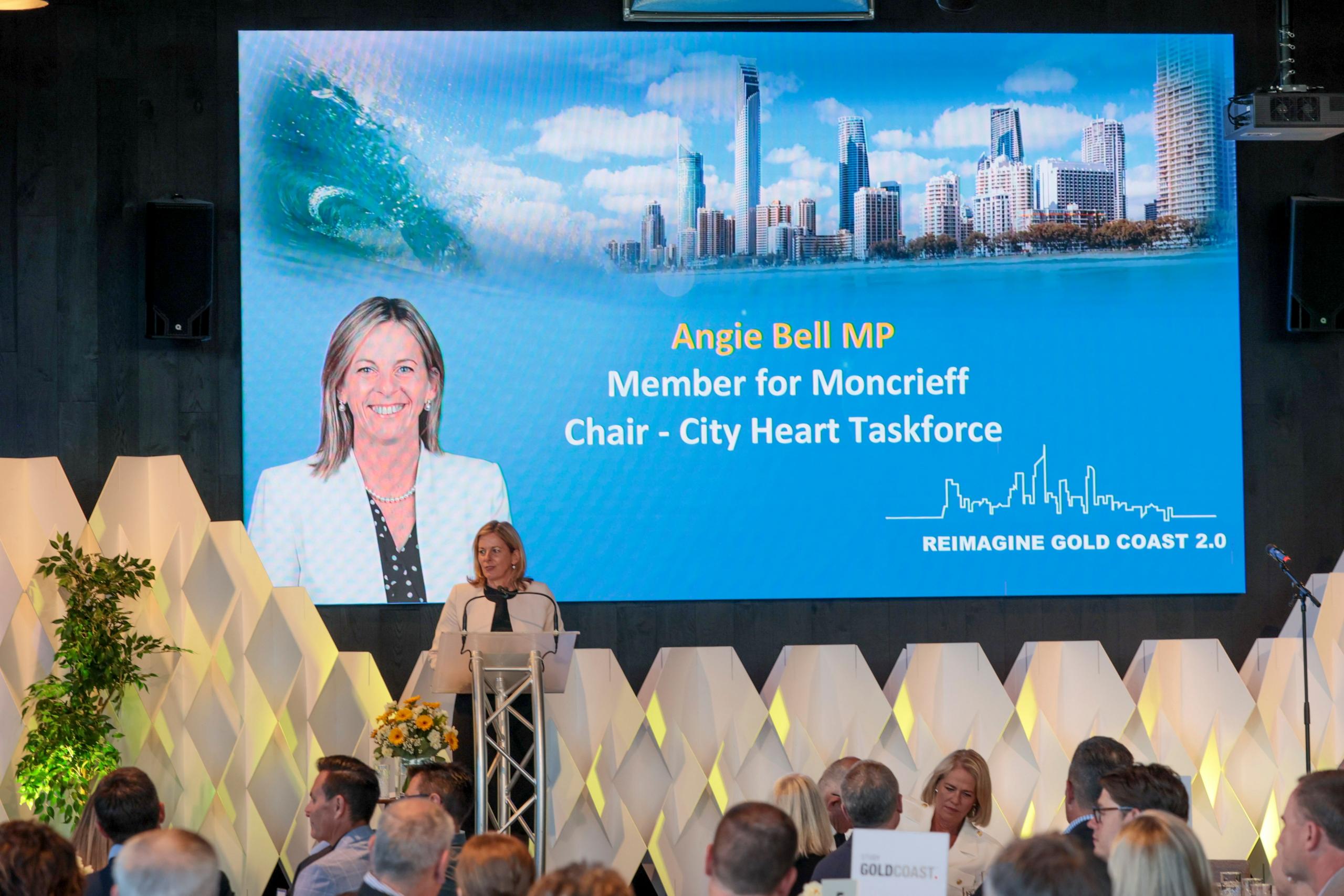 Angie Bell MP addresses industry leaders at The Island, Surfers Paradise.
The City Heart Taskforce held its second cross-industry think tank 'Reimagine 2.0' to reignite, reimagine, and develop targeted outcomes with a key focus on jobs, skills, industry and talent for the Gold Coast's future economy.
This event brought together industry leaders to further develop outcome focused strategies to secure our recovery, create job opportunities, and attract investment to our region.
Gold Coast City Heart Taskforce (CHT) Chair and Member for Moncrieff Angie Bell said this is an opportunity for the City Heart Taskforce Executive members to continue to lead the way through the pandemic and discuss evolving opportunities for our region.
"Today's forum is focusing on opportunity, innovation and talent for now and into the future, particularly as our region prepares for the 2032 Olympic Games."
"Reimagine 2.0 highlights sectors on the Gold Coast such as biomedical technology, robotics and space technology to make sure we are preparing our future employment landscape and ready to capitalise on evolving opportunities."
Reimagine is a platform for industry leaders to connect, create and collaborate, through sharing knowledge about innovation, implementation, and service delivery with key emphasis on jobs, skills, talent, economic diversification and investment attraction.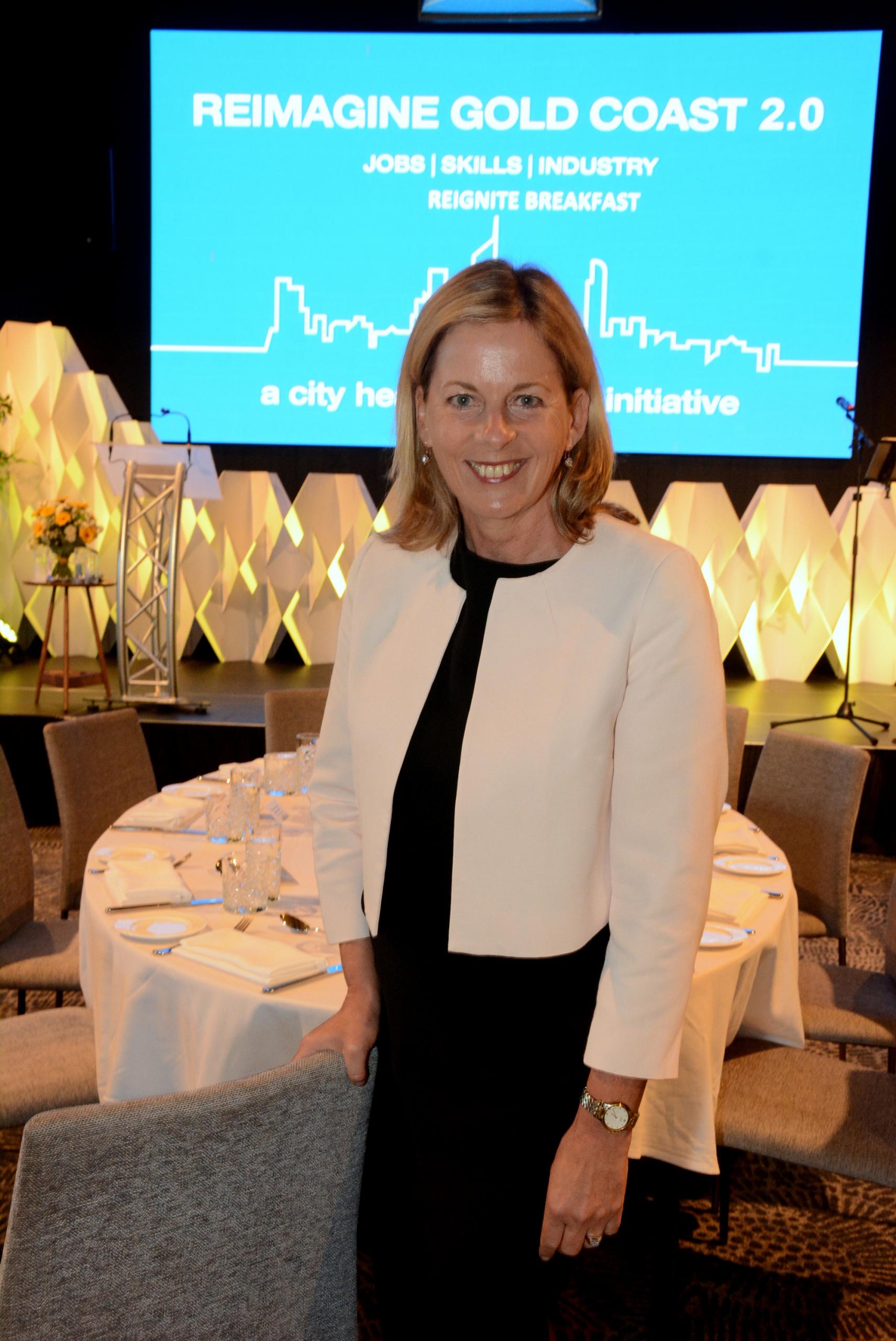 Convenor and Chair of the City Heart Taskforce Angie Bell MP at Reimagine 2.0